Meet the candidates of Princess Astrid International Music Competition 2022!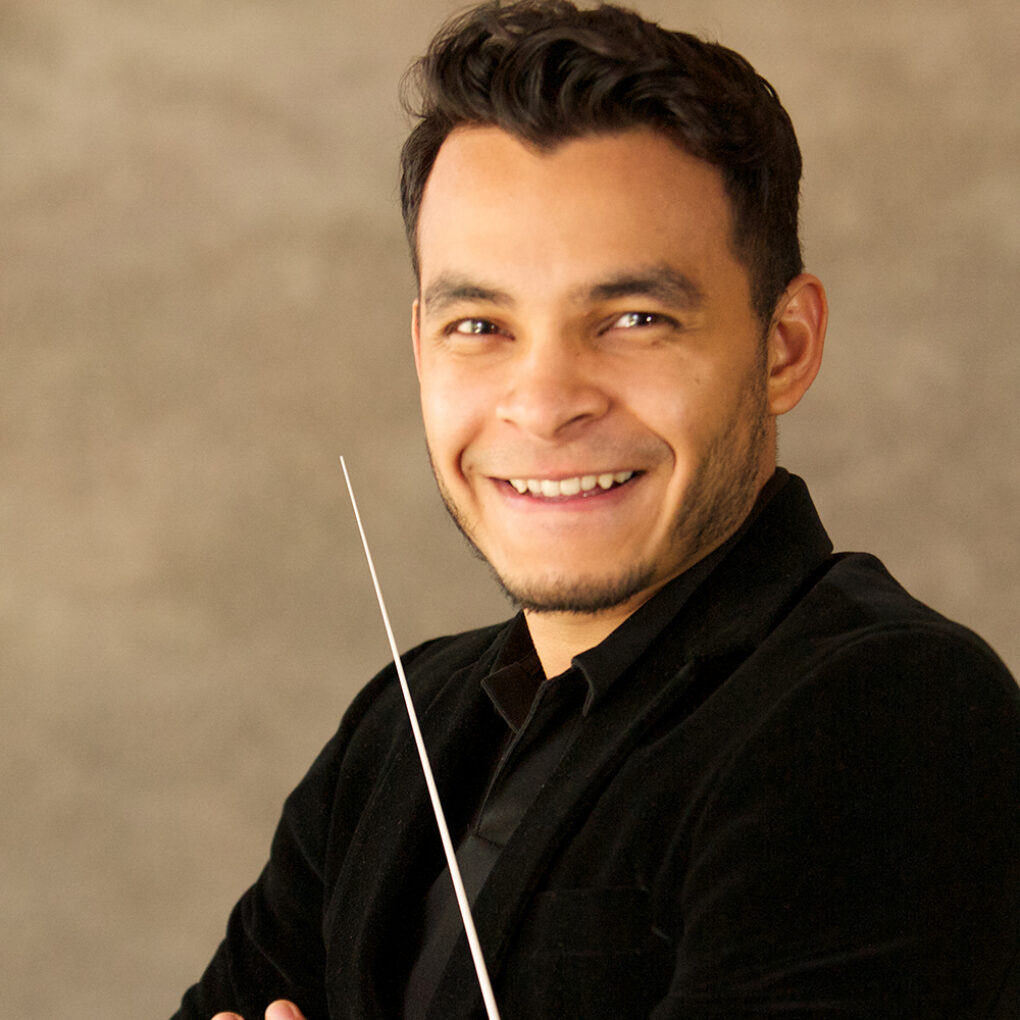 Abner Padrino Reyes (29), Venezuela
Venezuelan cellist and conductor.

He began his musical studies in the National System of Youth and Children's Orchestras and Choirs of Venezuela (El Sistema) at the age of six in the Núcleo El Tigre, Anzoátegui, where he later began playing cello with Professor Juan Rodriguez. At the age of ten, he was part of the Latin American Academy of Cello. When he turned thirteen years old was invited by the Simón Bolívar Symphony Orchestra to participate in the Germany Tour 2005. Later, he was invited to participate in several seminars with the same orchestra, receiving classes with masters from the Berlin Philharmonic.

Padrino is a graduate of the Simón Bolívar Conservatory of Music with the title of Cellist, Instrumental Performance.

In 2009 he made his debut as a soloist with the Simón Bolívar Symphony Orchestra. That same year he entered was offered a position as a cellist in the same orchestra, where he has made numerous national and international tours in America, Europe and Asia.

At seventeen, he began his studies of orchestral conducting with Maestro José Antonio Abreu. During the formation process, Padrino performed multiple rehearsals and concerts with children and youth's orchestras of El Sistema.

In 2011, he made his debut conducting the Ezequiel Zamora Youth Orchestra and, in the following years he conducted several orchestras, among them Cojedes Youth Orchestra, Evencio Castellanos Youth Orchestra, Francisco de Miranda Symphony Orchestra, Merida Youth Orchestra and Juan José Landaeta Symphony Orchestra.

Since 2014 he has been receiving masterclasses with the Dutch master Dick van Gasteren, who has become one of his main mentors.

In 2018, he made his debut conducting the Simón Bolívar Symphony Orchestra. Since then, Padrino has become a guest conductor for the orchestra's annual program.
Alvin Ho (29), Great Britain / Hong Kong
Described as "a thoughtful musician, extremely well prepared and meticulous in his approach" by the late Bernard Haitink, Alvin Ho, native of Hong Kong, is currently the Leverhulme Conducting Fellow and Assistant Conductor of the BBC Scottish Symphony Orchestra. Prior to that, he served as Assistant Conductor at the Indiana Opera and Ballet Theatre from 2017 to 2020, during which he also earned a Master's degree in Orchestral Conducting from Indiana University Jacobs School of Music.

He has worked internationally with orchestras including Scottish Chamber Orchestra (UK), Royal Scottish National Orchestra (UK), BBC Scottish Symphony Orchestra (UK), Jena Philharmonic (Germany), Luzern Festival Strings (Switzerland), Orchestra Giovanile Luigi Cherubini (Italy), Gstaad Menuhin Festival Orchestra (Switzerland), MÁV Symphony Orchestra (Budapest), North Czech Philharmonic Teplice (Czech), Das Kritische Orchestra Berlin (Germany), and Cabrillo Festival Orchestra (USA).

Ho was previously named Vienna Philharmonic Orchestra/Salzburg Festival Karajan Conducting Fellow and Bruno Walter Conducting Fellow at the Cabrillo Contemporary Music Festival. He also enjoys a close relationship with Riccardo Muti, whom selected him as a student in 2018 and regularly invites him to observe his rehearsals with the Chicago Symphony Orchestra.

As a keen educator, he served as Assistant Conductor to Ludovic Morlot for the Carnegie Hall debut and the China tour of the National Youth Orchestra of China in 2017. Ho guest conducted the Empire State Youth Orchestra (US), the largest of its kind in the country, and worked with other young musicians from Wester Illinois University (USA), Wabash Valley Youth Orchestra (USA) and Royal Conservatoire of Scotland (UK).

Ho studied primarily with Arthur Fagen, Riccardo Muti and Bernard Haitink. He has worked with Garry Walker, Martyn Brabbins, Nicolás Pasquet and Neeme Järvi.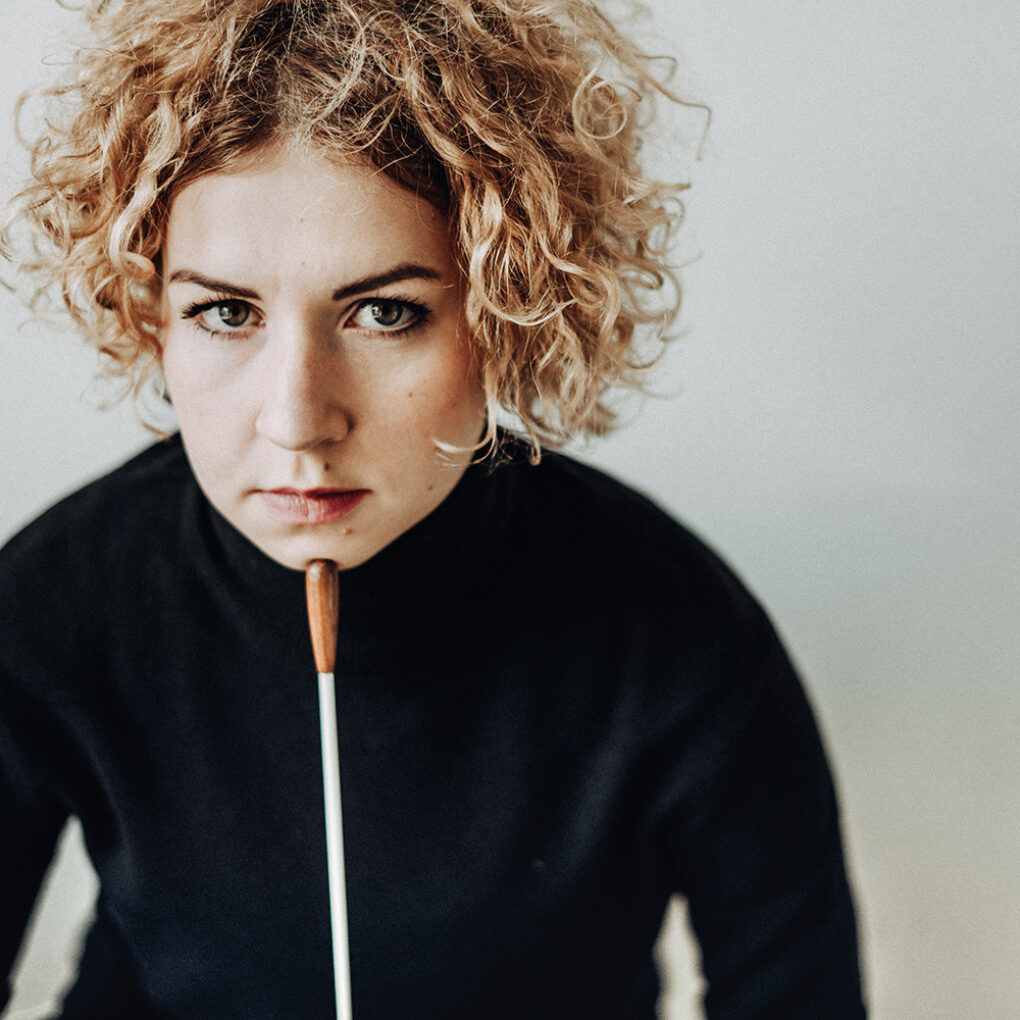 Barbara Dragan (33), Poland
Barbara Dragan most recently was named Conducting Fellow for the 2021/22 Dallas Opera Hart Institute. This summer she is scheduled to appear at the Cabrillo (Santa Cruz) and Ravinia (Chicago) festivals in the US.

She is currently studying Konzerexamen at Hochschule für Musik und Theater in Hamburg with Prof. Ulrich Windfuhr.

Dragan is an award recipient of the Taki Alsop Conducting Fellowship (TACF) and the prestigious German DAAD Fellowship. She is a graduate of the Universität der Künste in Berlin and the Frédéric Chopin University of Music in Warsaw.

She was born into a Polish family of scientists. She started playing the violin from the age of five. Whilst studying the violin and the oboe, she passed her final exams in advanced mathematics and physics.

She conducted several professional orchestras such as the NOSPR Katowice, Magdeburgische Philharmonie, Kammerakademie Potsdam, Bochumer Symphoniker, Sinfonietta Cracovia, Festival Orchestra Wien, Lithuanian State Symphony Orchestra, Brandenburgisches Staatsorchester Frankfurt, Beethoven's Academy Orchestra, Zagreb Chamber Orchestra and Symphoniker Hamburg.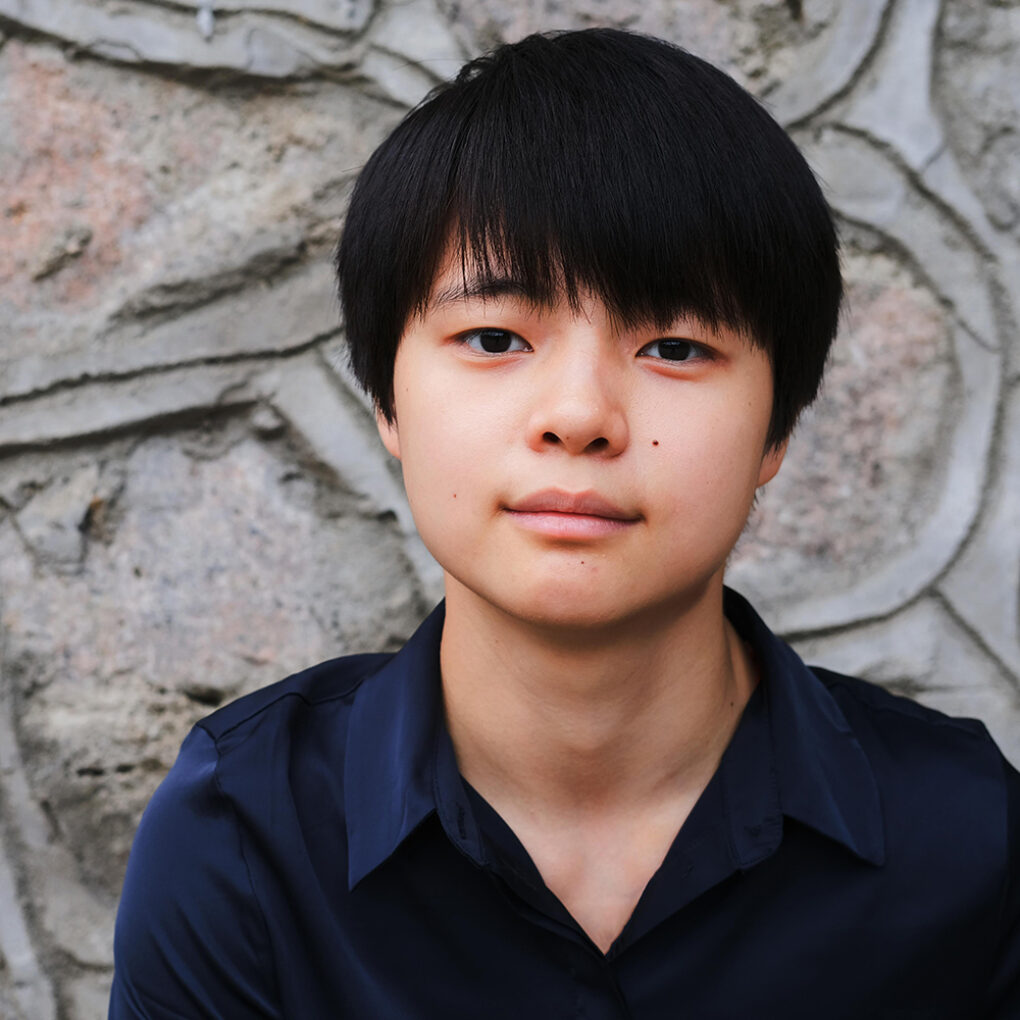 Chunyi Zhao (27), China
Chunyi Zhao was born in Shenyang, China in 1995, and she started to play the violin at the age of four. She went to study in the Central Conservatory of Music in China from the age of 9 - 18. After graduating, she earned full scholarship studies to Yong Siew Toh Conservatory of Music in Singapore with Ng Yu-Ying.

After she graduated from Singapore, Chunyi returned to China to study conducting with Sicong Bian. A year later, in 2018, she became the only conducting student admitted to Hanns Eisler in Berlin, to study with Professor Christian Ehwald and Professor Alexander Vitlin.

In 2019, she was awarded the 3rd Price of the 10th International Conducting Competition Jeunesses Musicales Bucharest.

Chunyi has invested a lot of enthusiasm and hard work into her career. She has always seen herself as neither a Conductor nor a Violinist, but as a musician, to create music.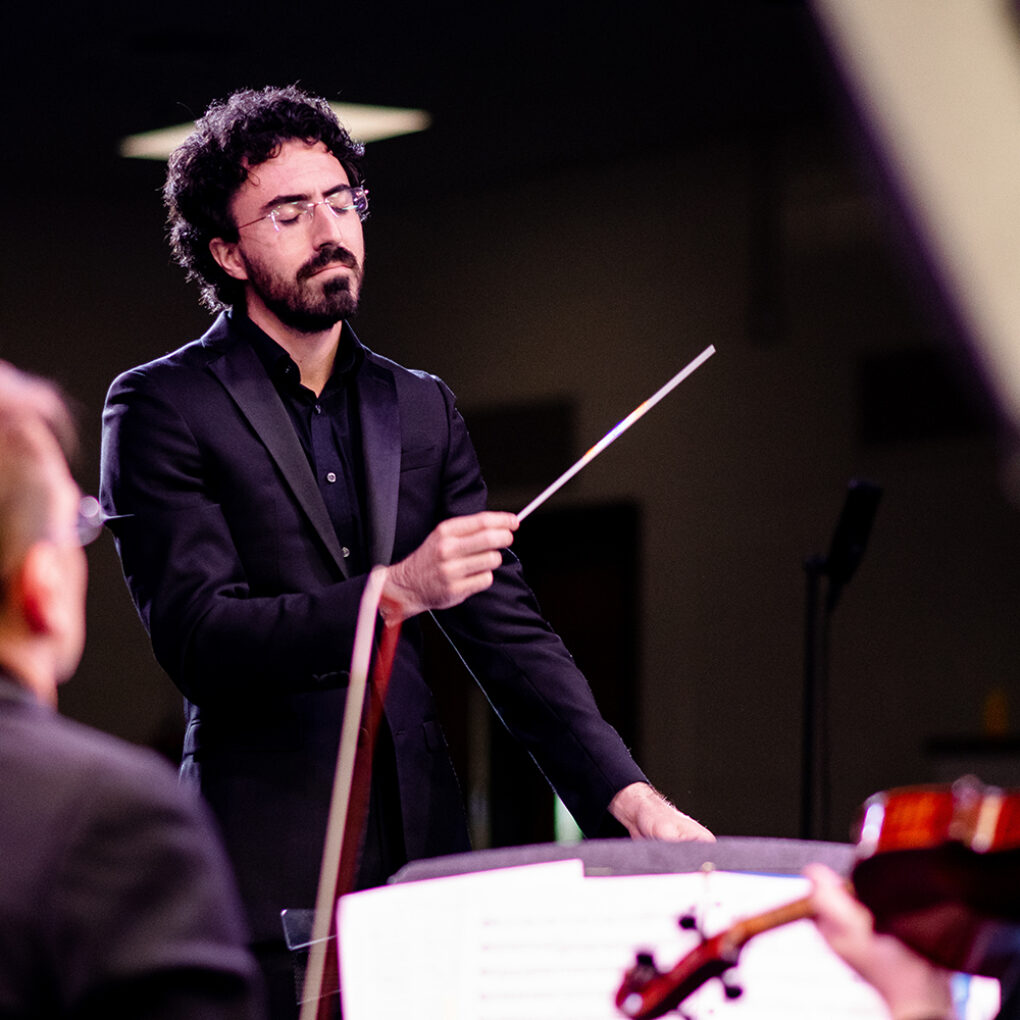 Hisham Bravo Groover (31), USA
Hisham Bravo Groover resides in Minnesota, U.S., where he serves as Artistic Director and Principal Conductor of the St. Cloud Symphony Orchestra, and as Music Director and Conductor of the Buffalo Community Orchestra. Previously, he held positions as Assistant Conductor of the University of Minnesota Symphony Orchestra and Opera Theatre, Associate Conductor of the Denver Philharmonic Orchestra, Assistant Conductor of the Arapahoe Philharmonic, Assistant Conductor of the Lamont Symphony Orchestra and Opera Theatre, and as co-conductor for the University of Iowa Chamber Orchestra.

Aside from conducting, Hisham is also a violinist and has studied with several pedagogues, including Mark Rush, Michel Boris Zaitzeff, and Ching-Yi Lin. Additional violin studies have taken him to the New Zealand School of Music and to the summer orchestra festivals at Indiana University's Jacobs School of Music.

Hisham's principal conducting mentors are Mark Russell Smith, Leonid Grin, and William LaRue Jones.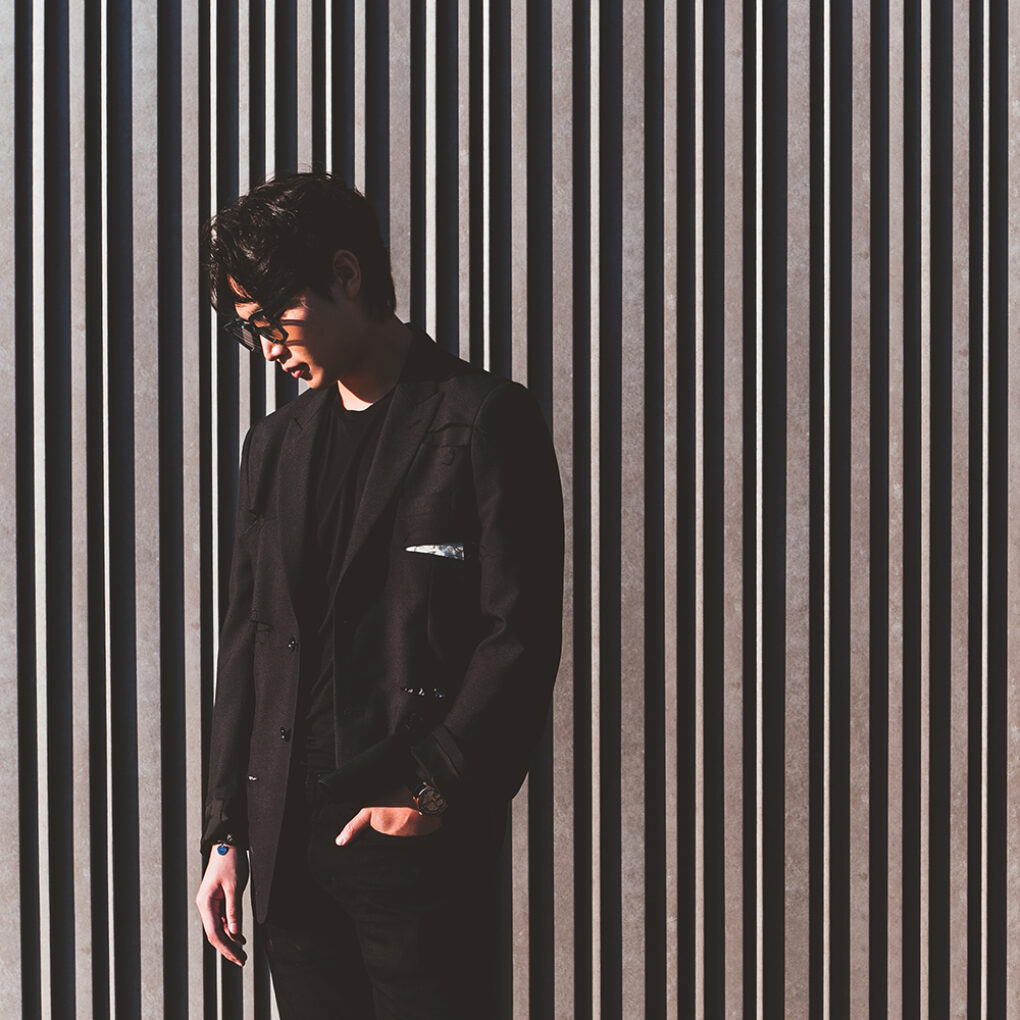 Jaehyuck Choi (27), South Korea

Lover of paintings, fashion, and visual arts, Jaehyuck Choi is a composer-conductor, and artistic director of the ensemble blank.

Winning the prestigious 1st prize of the Concours de Geneve with his clarinet concerto in 2017, and conducting the London Symphony Orchestra at the Lucerne festival with Sir Simon Rattle and Duncan Ward on Stockhausen's Gruppen in 2018, brought him international recognition as both composer and conductor.

Represented by Universal Edition in Wien, Choi's works are published and distributed worldwide.

His works have been performed and commissioned by Menuhin Competition, Ensemble Intercontemporain, Parker Quartet, Tonkuenstler Orchester, Juilliard Orchestra, Seoul Philharmonic, Gyeonggi Philharmonic, Dal Niente Ensemble, Ensemble Crush, FontanaMix ensemble, Divertimento ensemble, Festival du Perigord Noir, Vivo Music Festival, Chamber Music Columbus, Banff Centre for the arts and creativity to name a few.

After his international debut as a conductor in 2018 with the London Symphony Orchestra at the Lucerne festival, Choi have been invited to Kyiv Symphony Orchestra, Ensemble Intercontemporain, Berlin Sinfonietta, Divertimento ensemble, FontanaMix ensemble, Victoria Hall in Geneve, Daejeon Philharmonic, Bucheon Philharmonic, Gyeonggi Philharmonic, end Pardubice Chamber Philharmonic.

Jaehyuck holds BM and MM from The Juilliard School, and is continuing his studies at the Barenboim-Said Akademie. Matthias Pintscher, Peter Eötvös and Jörg Widmann mentored Choi on both conducting and composition, while Unsuk Chin, Samuel Adler and Jung-sun Park mentored him on composition.

Jaehyuck makes his home in Berlin where his dreams are, and in Seoul where his angels of the ensemble blank are.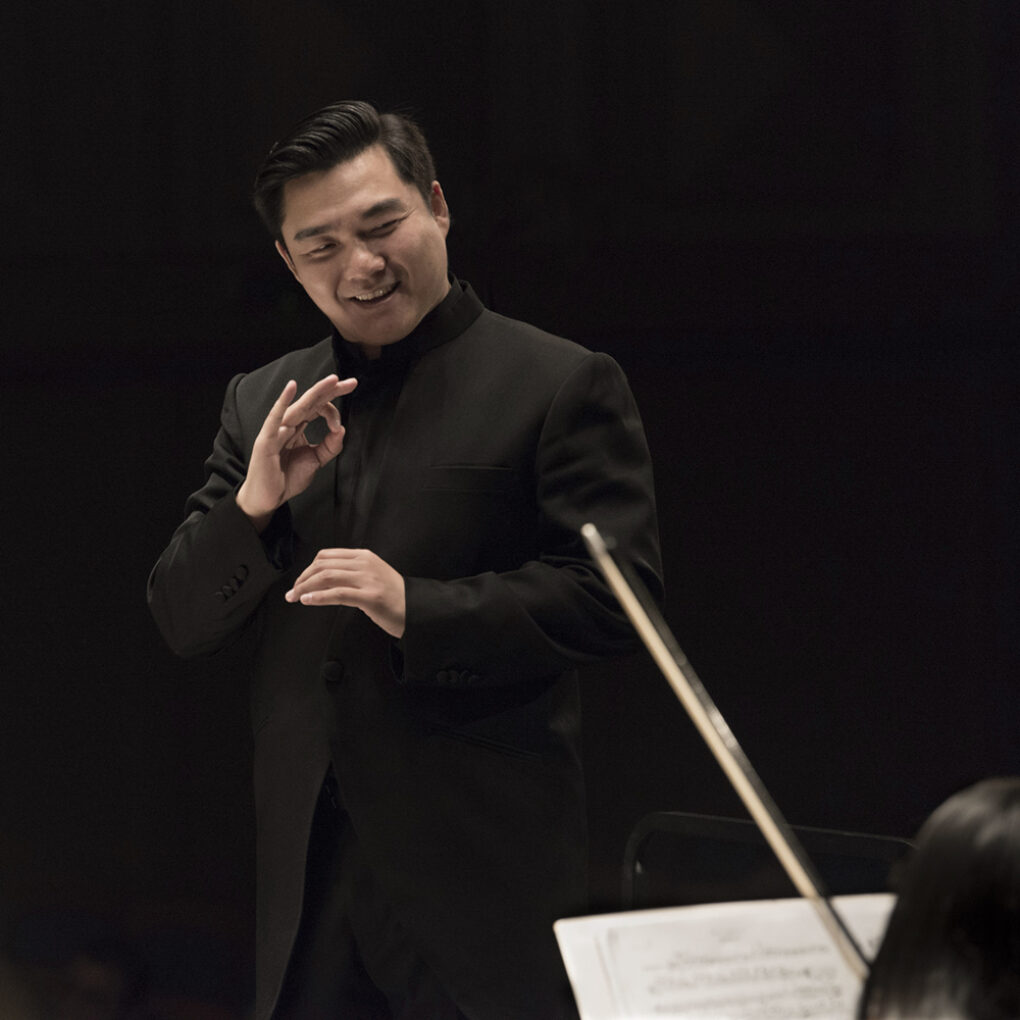 Junping Qian (32), China
Conductor Junping Qian, having just completed his second year as the Assistant Conductor of the Royal Scottish National Orchestra, also serves as a Visiting Faculty member at the Royal Conservatoire of Scotland.

Junping was the First Prize winner of the 2017 Bucharest International Conducting Competition. He won the 3rd Prize and the Orchestra Prize in 7th Edition of Lovro Matacic Competition in Zagreb, Croatia. He is also the 3rd Prize winner of Hans von Bülow Conducting Competition 2021.

He is the 2018 recipient of the Bruno Walter Memorial Foundation Conducting Scholarship and was supported by the Solti Foundation from 2018 to 2020.

He graduated from Music Hochschule Hanns Eisler Berlin, the Curtis Institute of Music, and the middle school of Shanghai Conservatory.

He has conducted orchestras such as Konzerthausorchester Berlin, Minnesota Orchestra, Orchestre de Paris, Danish National Symphony Orchestra, Guangzhou Symphony Orchestra, Orquesta Sinfónica Nacional Uruguay, among others.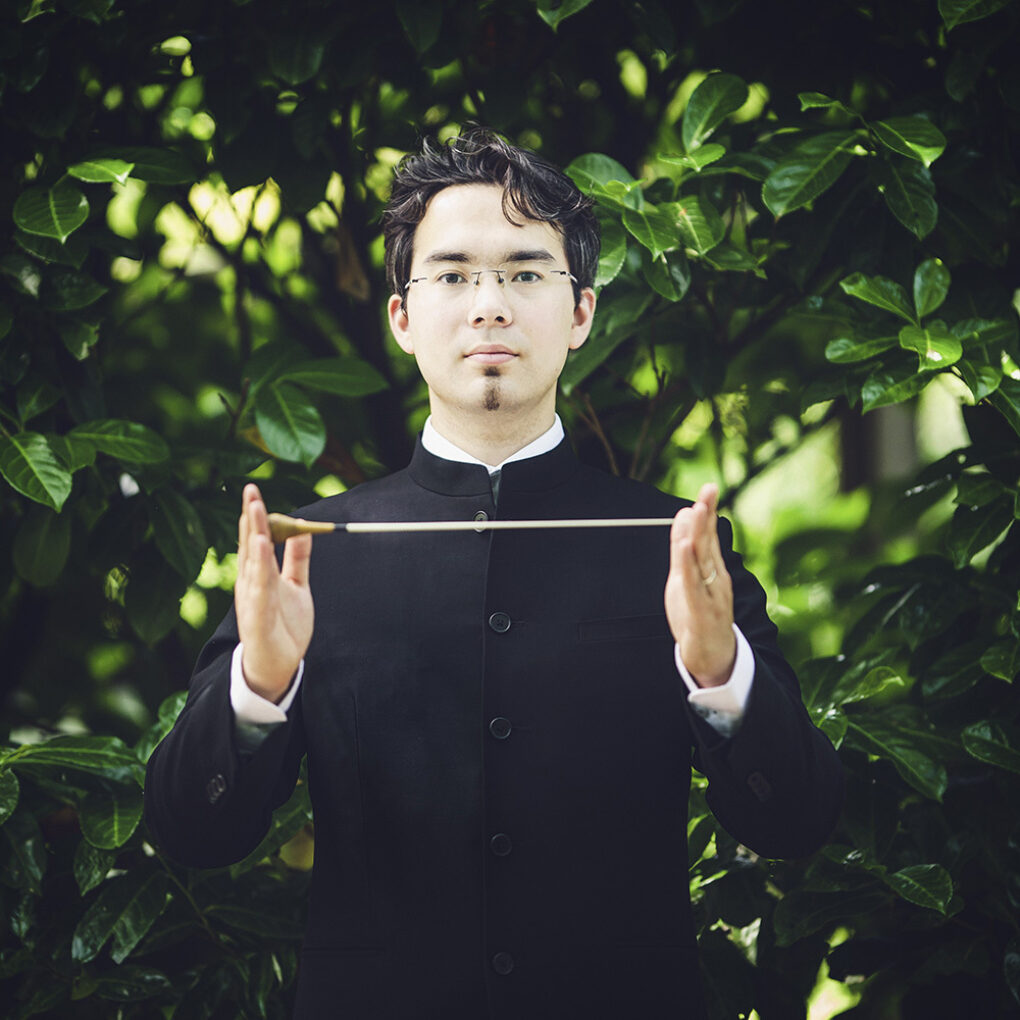 Kent Mossault (28), The Netherlands / Japan
Amsterdam born Dutch-Japanese Conductor Kent Mossault holds a Bachelor in orchestral conducting from the Royal Conservatoire of The Hague with Jac van Steen, René Gulikers and Kenneth Montgomery and a Master in conducting at the Royal Conservatoire of Scotland with Garry Walker and Martyn Brabbins.

Kent's musical life started at the age of two when he received his first cello from his parents - a modified viola. However his real love of music started when he started composing music, composing his first symphony when just seventeen years old, incidentally also the first piece he conducted.

Kent won the first prize at the Young Conductors Award 2016 in Hilversum.

He has conducted several professional orchestras including The Hamburger Symphoniker (DE) the PHION-orchestra(NL), the Dutch Royal Military Band (KMKJWF), Royal Scottish National Orchestra(UK) Instituzione Sinfonica Abruzze (IT) BBCScottish Symphony Orchestra(UK) and the Noord Nederlands Orkest (NL). He has also been the assistant to several conductors such as Otto Tausk, Jac van Steen and Martyn Brabbins at a variety of European orchestras.

Kent regularly works with contemporary composers and has conducted several world premieres with ensembles such as Catchpenny Ensemble, Red Note Ensemble and Hebrides Ensemble. Furthermore he was the conductor/artistic director of the European Medical Student Orchestra and Choir(EMSOC) 2018 and conductor/artistic director of the Siebold Project Orchestra.

Kent has also conducted opera companies such as the Dutch National Opera Academy, Music theatre Hollands Diep in Dordrecht and JKTyl Theatre Pilsen.

In 2016 he received a scholarship for the Wagner Festival in Bayreuth provided by the International Association of Richard Wagner Societies. Kent received financial support from the Kersjesfonds and Prins Bernhard Culturfonds on several occasions during his studies. He also received a Scolarship by the Royal Conservatoire of Scotland for his studies.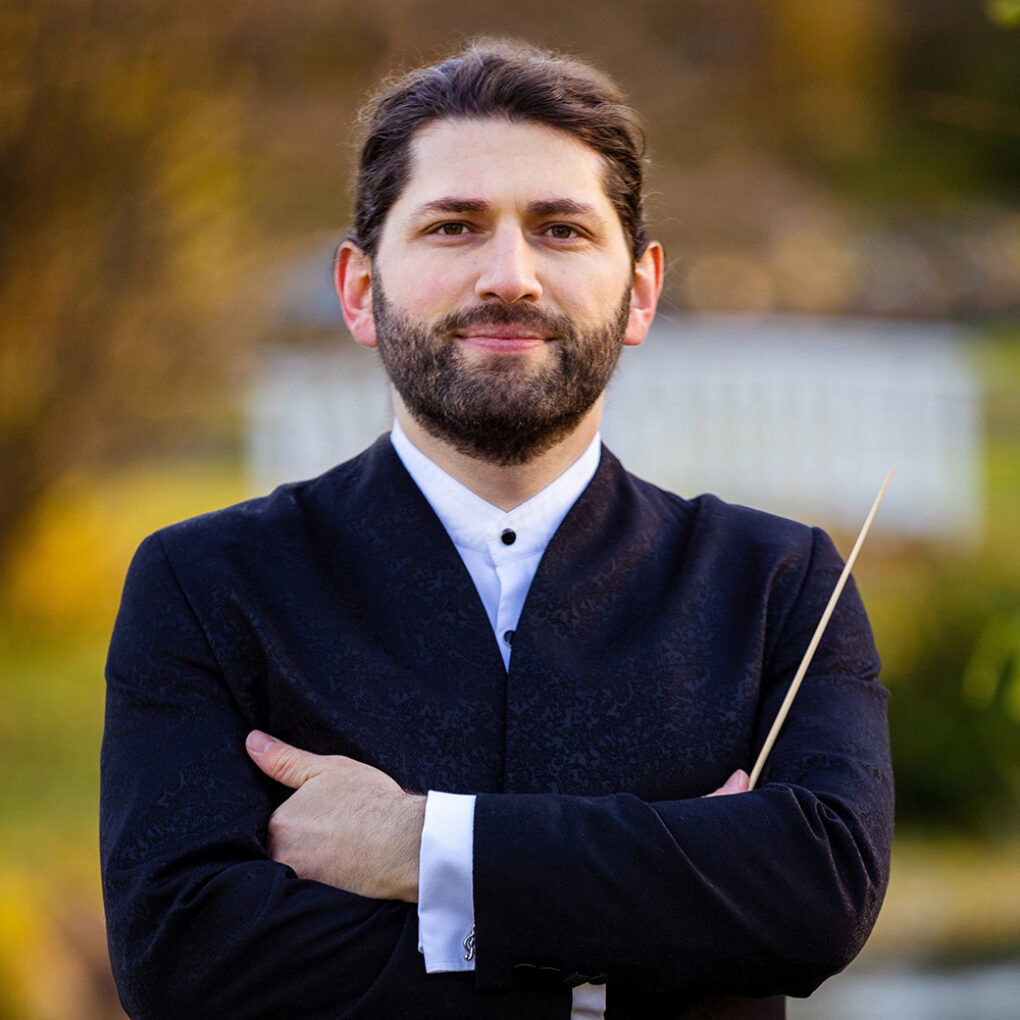 Mirian Khukhunaishvili (32), Georgia
Co-founder and Music director of the Tbilisi Youth Orchestra, Mirian Khukhunaishvili, is an Iceland-based Georgian conductor. Praised by Andrew Mellor as a conductor who knows exactly what he wants, the young Maestro is on his way to conquering the hearts of European orchestras.

Mirian has led orchestras and choirs such as the Danish National Symphony Orchestra, Iceland Symphony Orchestra, Korean Symphony Orchestra, Orchestre Philharmonique de Radio France, the North Macedonian Philharmonic Orchestra, Georgian National Philharmonic Orchestra, Tbilisi Symphony Orchestra, Georgian National Opera and Ballet Theater's Orchestra and Choir, the Podkarpacka Philharmonic Orchestra, Beethoven Academy Orchestra, Georgian Sinfonietta, Georgian National Choir.

He has worked with world-renowned musicians, including Eliso Virsaladze, Paata Burchuladze, George Gagnidze, Nino Machaidze, Alexander Buzlov, Eduard Brunner, Anastasia Kobekina, Luka Okros, Szymon Nehring, Mariam Batsashvili, Veriko Tchumburidze and others.

The 2022-2023 season includes his debuts at the Musikverein with the Wiener Concert-Verein Orchestra and the Konzerthaus Berlin with the Tbilisi Youth Orchestra. Under Maestro Fabio Luisi's mentorship, Mirian will conduct the Royal Concertgebouw Orchestra as an Active Participant of the Ammodo Conducting Masterclass in June 2022.

Since 2021 Mirian has been a Guest Professor at the Iceland University of the Arts, where he
teaches conducting classes.

In 2020 he earned his doctoral degree in conducting at the Academy of Music in Krakow.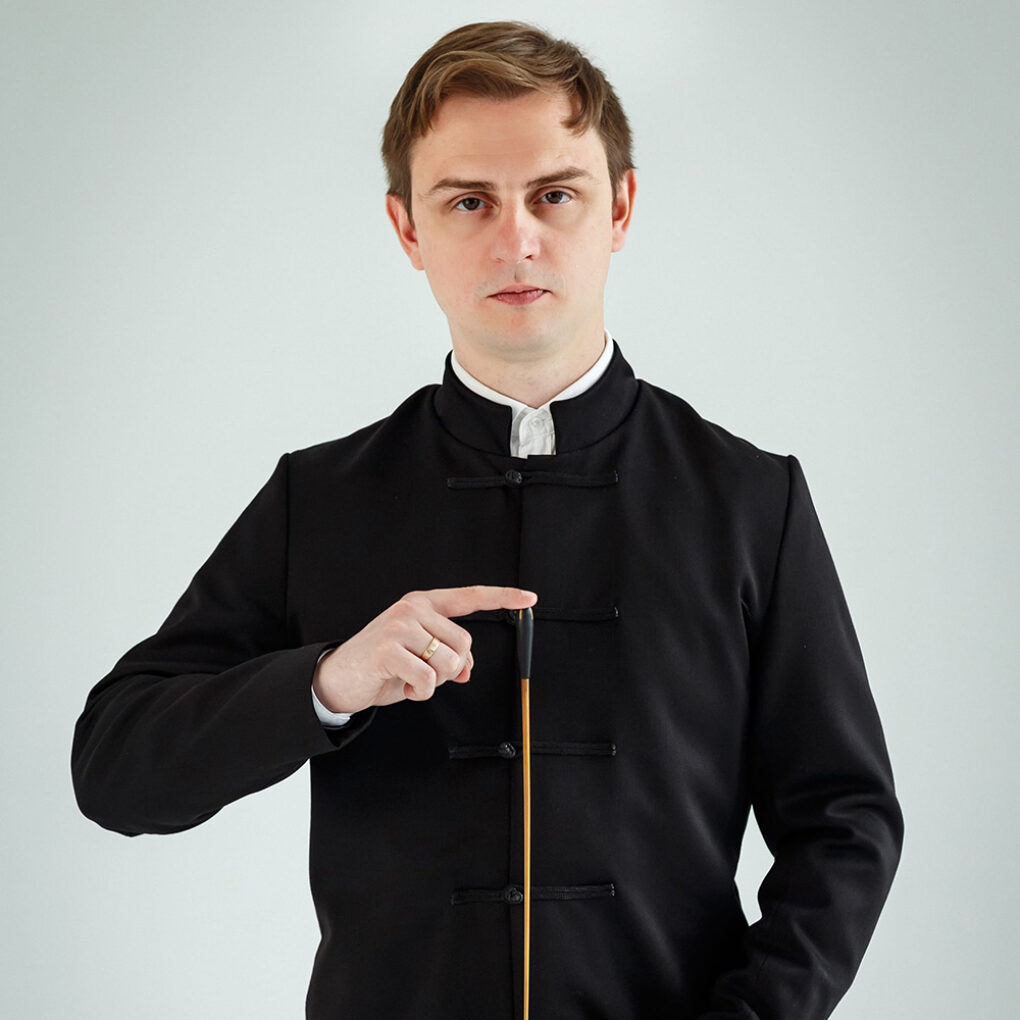 Roman Kreslenko (32), Ukraine
Roman Kreslenko studied violin at the Lviv State Stanislav Lyudkevych Musical College, and at Lviv National Ivan Franko University at the Faculty of Culture and Arts, specializing in "Musical Art". In 2013 entered the third year of the Lviv National Music Academy, where he graduated with honours in 2017 from the conducting department, specializing in "opera and symphony conducting".
He is the artistic director and conductor of the Folk Chamber Orchestra "Polyphonia" at the National University "Lviv Polytechnic", and in 2017 - 2019 he was the Assistant Conductor of the Academic Symphony Orchestra of the Lviv Philharmonic. This year he was appointed chief conductor of the LUMOS orchestra.

Since 2016, he has been conducting international competitions for young composers: "Bruno Maderna", "Schnittke Competition", "Shostakovich Competition", "Orient-Occident Competition", and "Musica per Archi". During his work with the project, he has recorded more than 100 world premieres of works by contemporary composers from more than 30 countries.

In 2021 he became a laureate of the Ukrainian Presidential Scholarship for Young Artists in the field of musical art.

He has collaborated with many orchestras, including the Taiyuan Symphony Orchestra (China), the Lysenko Student Symphony Orchestra of the Lviv National Music Academy, the Leopolis Chamber Orchestra, the Chamber Orchestra of the Faculty of Culture and Arts of the Lviv National Ivan Franko University, Academic Symphony Orchestra of Lviv National Philharmonic, Academic Symphony Orchestra of Lugansk Philharmonic, Lemberg Sinfonietta, Academic Chamber Orchestra "Virtuosos of Lviv", Orchestra and Choir "Con Fuoco" (Poland), "Schengen Meridian" Festival Composite Orchestra and Chorus (Slovakia).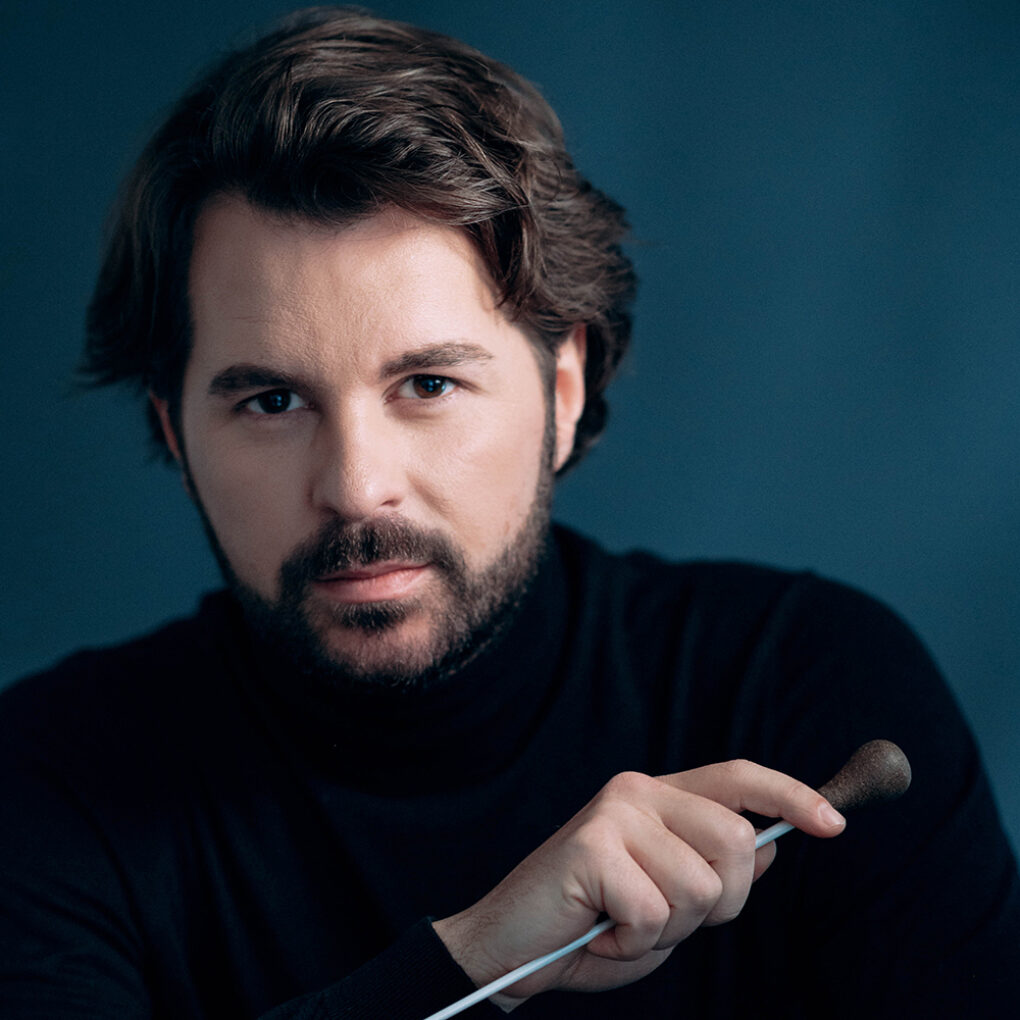 Simon Rivard (32), Canada
Simon Rivard is the Resident Conductor of the Toronto Symphony Orchestra and Conductor of the Toronto Symphony Youth Orchestra. In 2020, he was appointed Associate Conductor of the Toronto Mendelssohn Choir, Canada's largest choral organization.

At the TSO, he is mentored by Maestro Gustavo Gimeno and has been assisting conductors such as Sir Andrew Davis, Donald Runnicles, Jukka-Pekka Saraste, John Storgårds, and Barbara Hannigan.

Simon has conducted orchestras in North America and Europe. He recently made his début with Orchestre symphonique de Québec and the Gothenburg Symphony Orchestra. In February 2022, he made his début at the Edmonton Opera in Puccini's La Bohème. He also recently collaborated with celebrated Toronto-based opera company Against The Grain, in Holst's Sāvitri.

In 2018, he was invited to participate in the first Conducting Mentorship Program at the Verbier Festival Academy (Switzerland), at the conclusion of which he was awarded a Special Prize.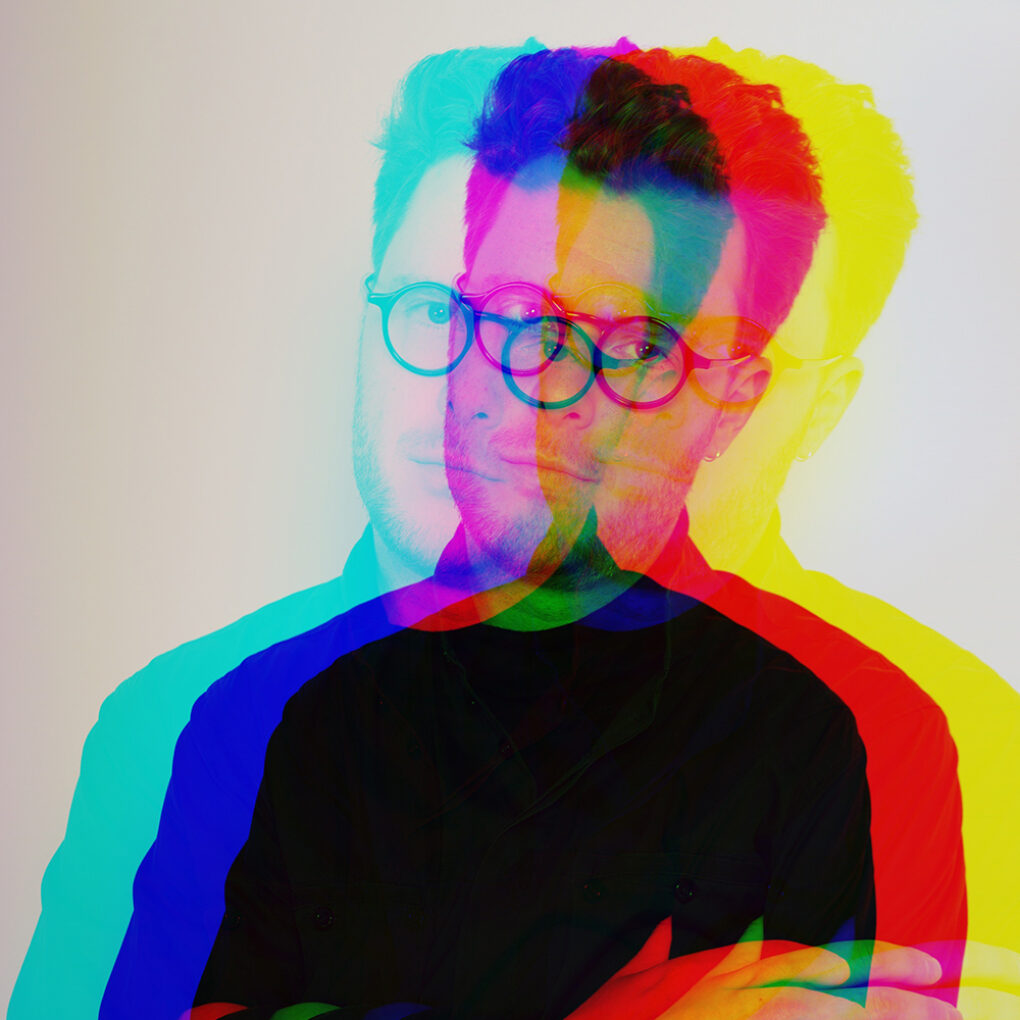 Toby Thatcher (33), Great Britain / Australia
Toby Thatcher is a British/Australian conductor. He is Artistic Director of digital contemporary sonic-arts startup Zeitgeist, founder & Artistic Director of the 19th-century-specialist performance ensemble the Nineteenth Circle & cofounder & Conductor of London based new-music group Ensemble x.y.

Between 2020-21 he was Assistant Conductor to the Orchestre National de France, and between 2021-22 a guest Assistant Conductor to the London Philharmonic Orchestra.

Between 2018-19, Toby was mentored by Peter Eötvös. In 2019 he was awarded 2nd Prize at the International Competition of Young Conductors Lovro von Matačić, Zagreb, and was Conducting Fellow at the Cabrillo Festival, under Cristian Măcelaru. Between 2015-17 Toby was Assistant Conductor to the Sydney Symphony Orchestra as well as being invited by the London Philharmonic Orchestra as guest assistant to Vladimir Jurowski. In 2015, he was a finalist & prizewinner at the Georg Solti International Conducting Competition Frankfurt & Neeme Jarvi Prize winner at the 2015 Menuhin Festival Gstaad.

Toby has worked with ensembles internationally including Orchestre National de France, Ensemble Modern, Slovenian Philharmonic, Sydney Symphony Orchestra, Korean Symphony Orchestra, Sinfonieorchester Basel, Panon Philharmonic, Auckland Philharmonia, Queensland Symphony Orchestra & Adelaide Symphony Orchestra.

Upcoming projects include returns to Orchestre National de France & the Slovenian Philharmonic, and debuts with the Dubrovnik Symphony Orchestra & Ensemble Lydenskab.

Toby graduated from the Royal Academy of Music with an MA in Music Performance where he studied oboe. As an orchestral musician he performed with the London Philharmonia, Royal Philharmonic Orchestra, & London Sinfonietta.

Toby has been invited as guest speaker by the Royal Academy of Music, University of the Arts London & the British Association of Romantic Studies. He has appeared on BBC Radio 3.